Dance and listen to the best of the SF Swing and Jazz scene every Wednesday, featuring a wide variety of bands, different each week! Music styles range from Benny Goodman-styled cool combos, Hot Traditional Jazz, classic high-energy Big Band Swing, sultry Blues to funky New Orleans R&B always providing fresh inspiration on the floor.
AUGUST 2020 UPDATE
Cat's Corner Goes Virtual!
Starting Wednesday, August 5, 2020, Cat's Corner moves to an online streaming format via Zoom, featuring lindy hop classes, live music, dancing, cocktail and social hour and a chance to connect virtually with friends.
In person Cat's Corner events remain on pause due to the ongoing coronavirus pandemic and citywide lockdown.
Calendar
[calendar id="56″]
---
About the Bands
The Cosmo Alleycats
The Cosmo Alleycats is a San Francisco-based vintage dance band that brings to the stage a potent mix of vintage dance music with a dynamic, soulful delivery. The band, comprised of talented musicians, draws from several decades of exhilarating American music to deliver a fun and engaging performance - 1920s Speakeasy & New Orleans Jazz, Big Band Swing, Classic R&B/Soul & Motown and their own 'twist' on Contemporary Music.
The Cosmo Alleycats performs regularly at Local Edition, Blondie's Bar, and Club Deluxe in San Francisco, and is a favorite to audiences and dancers throughout the SF Bay Area and Southern California. In addition to private performances at wineries, country clubs, and other party venues, the band also appears at festival events such as the Fillmore Jazz Festival, SF Half Marathon, Reno's Hot August Nights, and the Russian River Jazz & Blues Festival.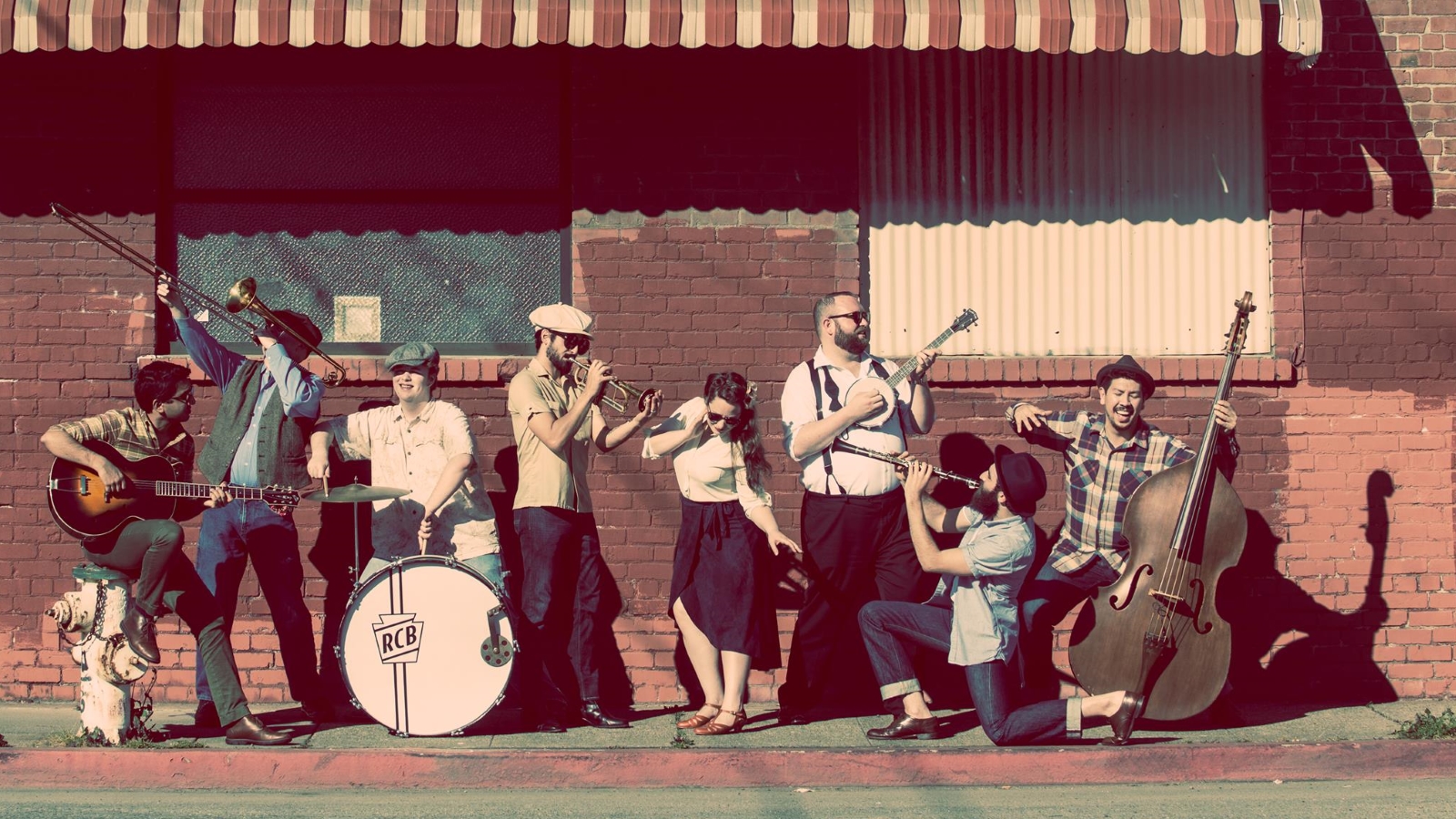 The Hot Baked Goods
The Hot Baked Goods are a band of young jazz musicians playing hot tunes of the 30's. Most of the band members started as swing dancers, and became so infatuated with the music that they decided to make some themselves! The Hot Baked Goods play regularly at Dolores Park on Saturdays and at Amnesia on the first and third Sundays of each month.
thehotbakedgoods@gmail.com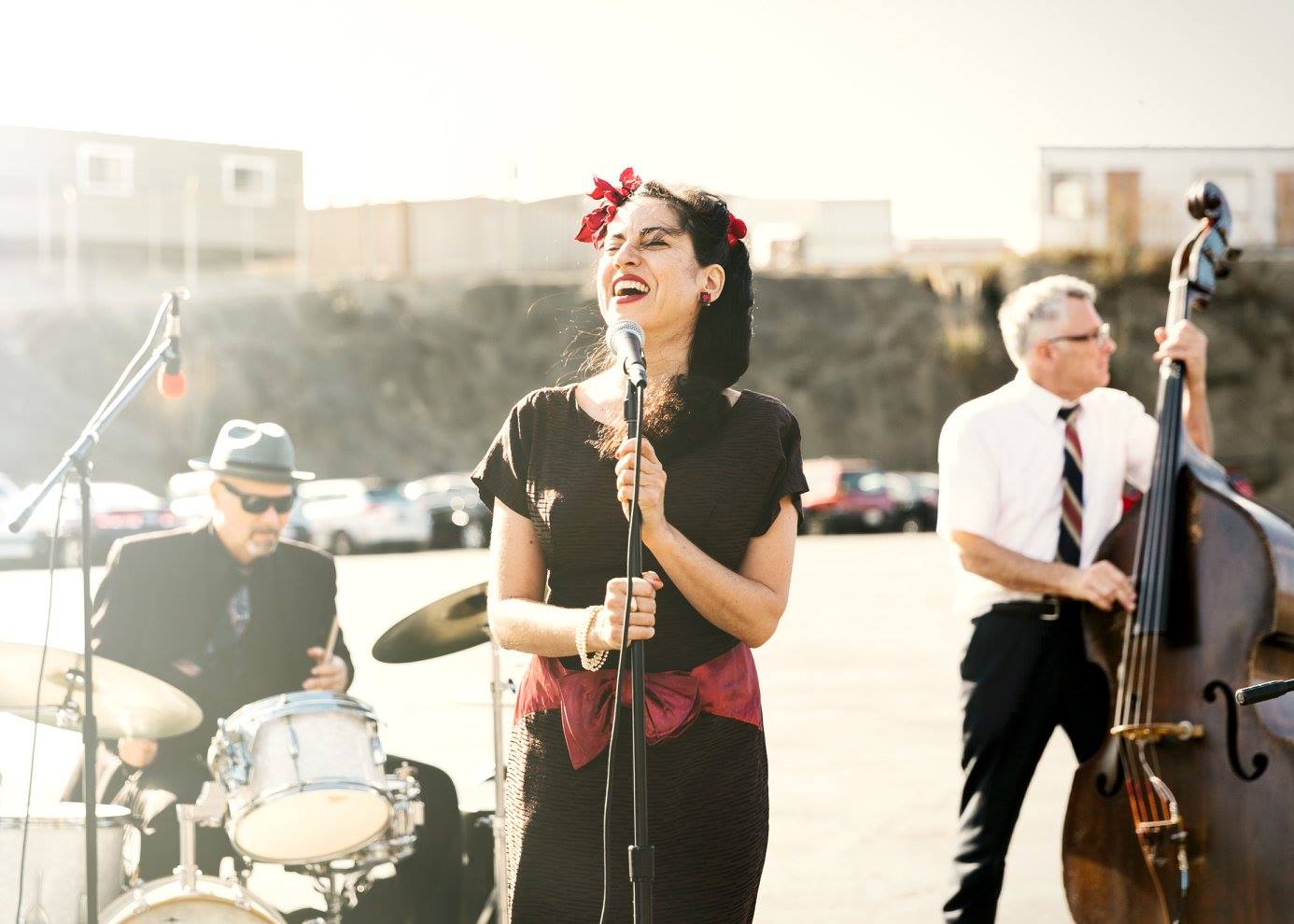 The Cottontails
The Cottontails are one of San Francisco's most exciting musical groups, playing a wide range of styles ranging from 20'/30's Gatsby-era jazz, classic 40's swing, and vintage 50's/60's R&B.  The band features Karina Denike on vocals, Michael McIntosh on piano, Sam Rocha on bass, and the irrepressible Randy Odell on percussion.  Also featuring some of the Bay Area's finest musicians as guests, including Tom Griesser on saxophone/clarinet, Scott Larson on trombone, Henry Hung on trumpet, Vic Wong on guitar, and vocalist Christie Winn.
Tin Cup Serenade
Tin Cup Serenade - led by guitarist/singer/songwriter Rolf Wilkson - will be your musical therapist, as you travel into and beyond the reaches of their timelessly original jazz compositions. It's Swing with a case of the Blues, Honky Tonk with a sparkle of Romantica, Chet Baker on a Jamaican beach, Billy Holiday stranded in Tijuana. Join their musical rescue mission....and dance the night away!
Sam Rocha and his Cool Friends
Known for his innate musicality and rhythm and his inventive melodic solos, bassist Sam Rocha has quickly become a rising star in the Trad jazz and Gypsy swing circuits. Also fluent in classic jazz tuba, cornet, and guitar, this highly talented and sought-after musician has a knack for making any band he plays in sound better. He regularly plays with the Cottontails, the Hot Baked Goods, and Le Jazz Hot Quartet. For tonight's dance, Sam returns with his own band of swingin' musicians, especially chosen to keep you dancing all night!
The Alpha Rhythm Kings
Swing. Jump Blues. Vintage Lounge.  Boogie Woogie.
Established in 2017, The Alpha Rhythm Kings have created quite a stir with music fans, having crafted an exciting, King Size California sound, with what Roots Music Magazine No Depression calls "the badge of authenticity".
The band's top quality musicians, with Robert Dehlinger's blazing trumpet and "magnetic" singing (Jazz Corner) leading the way, are a favorite with swing dancers, as well as with audiences in nightclubs, festivals and concert halls.
The Fil Lorenz Orchestra
Saxophonist Fil Lorenz leads a tight horn ensemble that packs a bold punch, while channeling a sweet, classy and textured sound. Backed by a driving rhythm section on piano/bass/drums, the band plays classic renditions of our favorite big band swing dance tunes...a dancer's delight!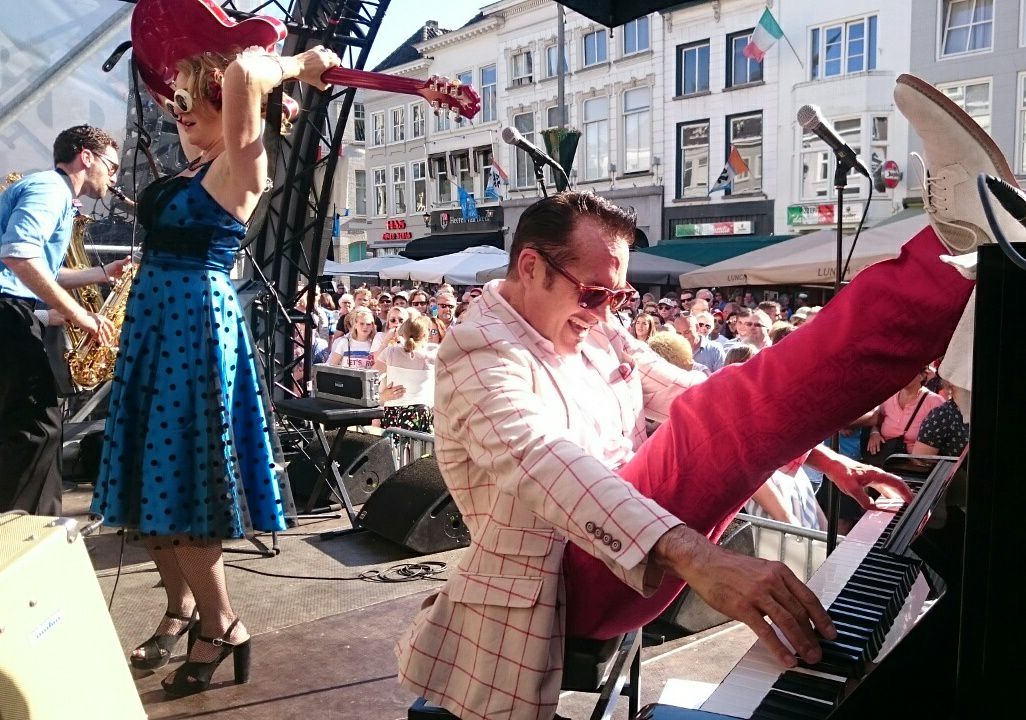 Steve Lucky and the Rhumba Bums featuring Miss Carmen Getit
Steve Lucky & the Rhumba Bums deliver '30s, '40s & '50s-style swing, vintage jazz, jumpin' R&B, blues, and original tunes featuring Steve Lucky on piano & vocals, and Miss Carmen Getit on guitar. The band has been a familiar force in the SF Bay Area swing scene as well as internationally, and we're always excited to have them back on our cozy stage!
Lavay Smith and the Red Hot Skillet Lickers
Lavay Smith is internationally recognized as The Queen Of Classic Jazz & Blues in the authentic style of the 1940's and 1950's. Her all-star band, led by boogie-woogie pianist Chris Siebert and featuring a 4-person horn section that includes acclaimed saxophonist Jules Broussard and trombonist Danny Armstrong, plays sweet and sizzling Big Band arrangements that will put you in a mood for dancing!
SF Medicine Ball Band
The SF Medicine Ball Band has the cure for all your swing dance ailments.
Dance away all that ails you with a healthy dose of swing, blues & R&B from the San Francisco Medicine Ball Band! Founded by guitarist David Sturdevant and renowned for its blend of funky swing and New Orleans- rooted R&B, the Medicine Ball Band has been playing together for over 38 years and always turns out with a host of talented jazz and R&B musicians playing great dance music.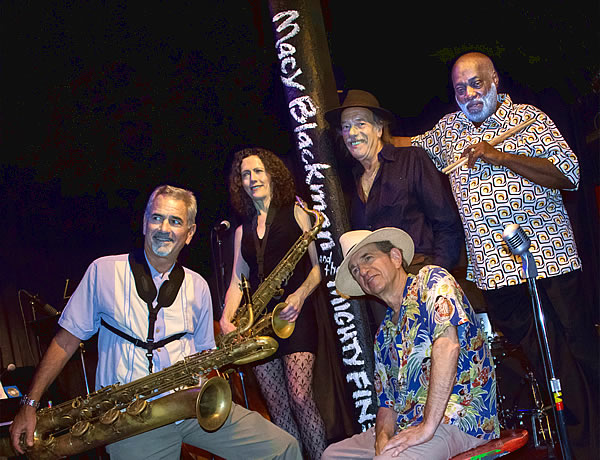 Macy Blackman and the Mighty Fines
Macy Blackman & the Mighty Fines play groovin' tunes for dancing.
Macy Blackman and the Mighty Fines play music that blends early New Orleans Jazz and the R&B of the early '50's. Led by pianist/vocalist Macy Blackman - whose resume includes playing backup with the Drifters and the Coasters - the band's philosophy is that "if [we don't] make you move your feet, it's amazing you got here at all!"