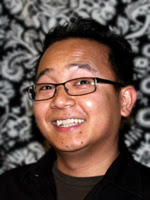 Arnold Cabreza
Arnold is a regular DJ at Cats Corner and other Bay Area swing dance venues. He helped start Bal Haus - a monthly Balboa dance venue in San Francisco. He has also DJ'd at various other cities and international events: Munich Lindy Exchange, European Swing Dance Championship in London and Balboa in Berlin.
Benji Ng
Silly, and ever quick with a joke or animal fact Benji hopes to bring happiness and swing outs to everyone around him. The 1974 film "Benji" about a lovable stray dog is loosely based on his life. They might have gotten some of the minor details wrong but they nailed the character's love for vintage jazz music.
Dhruv Bhargava
Dhruv Bhargava is a social dance DJ at heart. Prior to his move to the Bay Area, he was a staple DJ for all of Connecticut's social dance venues and Frim Fram in NYC. He has DJed at events like the American Lindy Hop Championships, Connecticut Lindy Exchange and Montreal's Cat's Corner Lindy & Blues Exchange.
Frank Lee
Frank has developed his own sense of what dancers want. Blending vocals and instrumental tunes, his selections are always danceable and never boring. He's a regular at Cat's Corner and has DJed at Bay Area events including Lindy in the Park, Sunday Streets, the Fillmore Jazz Festival, Swing Dance for Life and Lindy on the Beach. Come dance or just listen while enjoying your favorite cocktail or bar snack.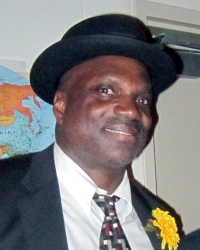 Gerry Thrash
Gerry's thing is it's gotta swing! He likes to keep the crowd energized by playing a mix of traditional big band, early rhythm & blues, Rat Pack era vocals with a little neo-swing thrown in.
Ken Watanabe (DJ)
Ken Watanabe is a co-founder of and regular DJ at San Francisco's Lindy in the Park, and is known for playing a fun variety of music ranging from classic Big Band recordings, to Hot New Orleans Jazz with a healthy dose of challenging fast tunes and swing silliness thrown in for good measure!